The Top RE/MAX Real Estate Agents in Jaco Beach Costa Rica
REMAX Oceanside Realty is known for having the top Jaco Beach Costa Rica real estate agents.  This means outstanding agents and outstanding result!  Below you will find the most educated, certified and licensed real estate agents in the Central Pacific.
Visit our Jaco Beach real estate office today or call 714-369-8133 from the US or Canada or +506 2643-4005 from Costa Rica or WhatsApp.  Let us put our local expertise, knowledge, and connections to work for you.  It is our goal is to make your dreams and investment goals a reality as you fall in love with the Costa Rican "Pura Vida" lifestyle just like we did.  The RE/MAX Agents from our Jaco Beach Costa Rica Real Estate Office are standing by to serve you.
Los mejores agentes inmobiliarios de RE/MAX en Jaco Beach Costa Rica
REMAX Oceanside Realty es conocido por tener agentes asombrosos y resultados sobresalientes. A continuación, encontrará los agentes inmobiliarios más entrenados, certificados y autorizados del Pacífico Central.
Visite hoy, nuestra oficina de bienes raíces en Jaco Beach, o puede llamar al 714-369-8133 de Estados Unidos y Canadá o +506 2643-4005 de Costa Rica o WhatsApp. Permítanos poner toda nuestra experiencia, conocimiento y conexiones locales a trabajar para usted. Nuestro objetivo es hacer realidad sus sueños y metas de inversión. En él mientras tanto se enamora del costarricense estilo del "Pura Vida", tal como lo hicimos nosotros. Los Agentes RE / MAX de nuestra Oficina de Bienes Raíces de Jaco Beach Costa Rica, están listos para servirle.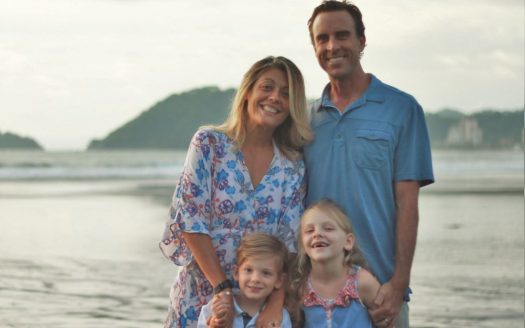 REMAX Costa Rica Broker | Regional Owner
8896-4778
26436010
remax.ocr@followupboss.me
Jaco Beachfront Condo Specialist
REMAX Costa Rica Real Estate Agent
2643-6010
8836-5884
alexandra.kleinow@followupboss.me
Paradise Investment Team | Pura Vida Ambassadors
+506.8896.1895
tim.kim.giannone1@followupboss.me
vanjust1
Paradise Investment Team
RE/MAX Luxury Collection Agent Costa Rica 
(718) 281 6929
8856-4679
stephanie.gazo@followupboss.me
Resort Properties and Second Home Investment Specialist
REMAX Costa Rica Real Estate Agent
83518881
506-8351-8881
beau.maisel@followupboss.me
Ocean View Specialist
REMAX Costa Rica Real Estate Agent
+50684365277
506-8436-5277
dominique@remax-ocr.com
Beach House & Villas | Je suis votre courtier qui parle français
REMAX Costa Rica Real Estate Agent
+506 8328 1809
guty.flores@followupboss.me
Long and Short-terms rentals
REMAX Real Estate Agent & PIT Member
+50684079849
rafael.nicolay.fortes@followupboss.me
REMAX Costa Rica Real Estate Agent
209 257-4161 US line
8702-0778 WhatsApp
karen.huss@followupboss.me
RE/MAX Costa Rica Real Estate Agent
506 88905080
juan.carlos.naranjo.castillo@followupboss.me
Tierra de Oro Team
Serving the Orotina area, Puntarenas to Tarcoles coastline
REMAX Costa Rica Agent
+506-8432-7383
daniel.berkley@followupboss.me
Tierra de Oro Team Leader
Orotina Real Estate Agent
+506 8896-8000
maria.jesus.arrieta@followupboss.me
Puntarenas, Esparza, Orotina, & Tarcoles
Orotina Real Estate Agent
‪+506 8910 8948‬
s.perez1@followupboss.me
Puntarenas, Esparza, Orotina, & Tarcoles
Orotina Real Estate Agent
+50687297432
jennifer.esquivel.jim.nez@followupboss.me
Puntarenas, Esparza, Orotina, & Tarcoles
Orotina Real Estate Agent
+506 7186 1054
Ileana@remax-ocr.com
Puntarenas, Esparza, Orotina, & Tarcoles